Science > Anatomy | Grade 3, 4, 5, 6, 7, 8 | Lesson Plans
Cells, Skeletal & Muscular Systems - Digital Lesson Plan Gr. 5-8 | MAC Software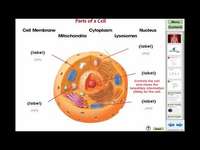 Attributes
Add To Collection
About This Product
Help your students understand what cells, bones and muscles have in common with our engaging and highly interactive 80 screen-page digital lesson plan. Start your exploration of the human body with a look at the structures and functions of cells, including specialized cells. Next, examine how cells make up tissues, organs and organ systems. Finally, finish off with an in-depth study of both the muscular and skeletal systems. Create an opportunity for students to get more involved in the lesson. Each ready-made screen is complete with reading passages, before and after you read interactive activities, test prep, memory match game, crossword, word search, and even supporting video & audio. All of our content is aligned to your State Standards and are written to Bloom's Taxonomy.
What's Included
1 zip file with MAC software
Resource Tags
digital lesson plan
science lesson plan
skeletal systems
anatomy lesson
science passage
you may also like...
Check out these other great products