Al Capone - Hero or Villain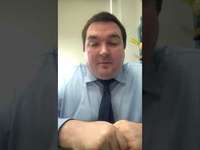 Attributes
Add To Collection
About This Product
In this lesson students are given a quick odd one out activity as a starter to invite them to consider the positives and negatives of Capone, the notorious gangster.
The PPT then offers them some background information and the learning objectives are broken down into all of you will/most of you will/and some of you will. The main activity is a 44-piece card sort and there is a slide explaining the answers to this also. The lesson concludes with a short voting plenary where students are asked to side with the views of different personalities when answering the question as to whether Capone was as "black as they say" to use his own words.
This lesson has been designed for high achieving high school students and please do note I use English spellings (eg colour) throughout. If you have any questions please do not hestitate to contact me.
Very best wishes and thanks for stopping by, Daniel
What's Included
PPT which offers background information and card sort activity. Also starter and plenary activities.
Resource Tags
Capone
USA
1920s
Prohibition
Gangster
you may also like...
Check out these other great products