10% Happier by Dan Harris- Book Summary Visual Mind Map (+Template)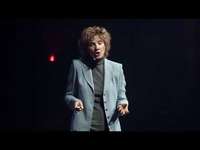 Attributes
Add To Collection
About This Product
◈ 10% Happier by Dan Harris- Visual Mind Map (+Template)
◈ "10% Happier" by Dan Harris is a book that offers readers a practical approach to mindfulness and meditation. Harris, a news anchor who experienced a panic attack on live television, shares his personal journey of discovering the benefits of mindfulness and meditation for mental health and overall wellbeing. The book offers practical tips and advice for those looking to incorporate mindfulness into their daily lives, and emphasizes the importance of approaching mindfulness in a secular and practical way. Harris also highlights the misconceptions surrounding mindfulness and meditation and provides a realistic perspective on the challenges and benefits of developing a mindfulness practice. The book's accessible and relatable tone makes it a valuable resource for those interested in mindfulness and meditation, regardless of their level of experience or beliefs.
◈ A Visual Mind Map flows just like our brain does and they are NOT in Nice Neat Lines! A Mind Map enables free flow of ideas because you mostly use short phrases, keywords, images, and icons. You can jot down ideas a lot faster than usual, which results in an unobstructed flow of ideas.
✔✔ WHY MIND MAPS?
Mind mapping is a powerful visual tool that allows you to create a hierarchical structure of ideas, concepts, and information. By mapping out the main ideas and subtopics related to a particular subject, you can identify the key areas you need to focus on, and see how they are interrelated. No matter how complex or broad a subject is, a mind map brings order into the chaos and helps you see the 'bigger picture'. This process not only helps you to understand the material better but also aids in recalling the information when needed. Mind mapping can be especially helpful when studying for exams, researching a topic, or planning a project. It can also help you to generate new ideas and connections that you may not have thought of before. Overall, mind mapping is an excellent technique to help you stay organized, focused, and productive amidst the information overload.
✔✔ WHO NEEDS MIND MAPS?
Anyone from a student to a CEO can use and benefit from this technique. Here are a few examples.
Students:– Preparing for exams and wanting to boost their learning capabilities and results
Event Planners:– Wanting to organize every aspect of an event
Writers:– Wanting to Create original Content, Stories, Articles, etc.
Entrepreneurs:– Wanting to Create a road map or a dynamic Business plan
Project Managers:– Wanting to present their ideas clearly to their team
Teachers:– Wanting to improve communication in the classroom
Marketers:– exploring potential Avenues for promoting a product or service
Consultants / Advisors:– trying to visualize Clients Situation Collaborative Teams:– working on a project together
Anybody:- Anybody can use mind maps to unleash their creativity, solve problems, visualize their goals, and organize their thoughts!
Note: It is recommended that you view the Mind Maps on your Desktop/Laptop. Zoom in on a particular branch for the best view.
A Mind Map by Arpit Banjara - I am a 'MindMeister' certified Mind Mapping expert. Get 20% off on your MindMeister, MeisterTask, MeisterNote
Subscriptions - Use Promo Code - ARPIT20
What's Included
✔✔ Delivered Files : (in a Zip Folder)
1) Benefits of Mind Mapping (Pdf File)
2) Template Link Download file (Pdf file from where you can access this Visual Mind Map)
3) Visual Mind Map (HTML files) - 2 Variations - Classic Mind Map and Right Aligned Mind Map
◈ Mind Maps are best viewed directly on any web browser that you use - Google Chrome / Mozilla Firefox / Safari / Opera / Internet Explorer ...etc
Resource Tags
bookomap mindmap
mindmap template
book summary mindmap
mindmaps
book review
10% Happier book review
Dan Harris's 10% Happier
Strategies for finding happiness and inner peace
Empowering insights on mindfulness and meditation
Transforming your life through mindfulness practices
you may also like...
Check out these other great products