Convinced by Jack Nasher- Book Summary Visual Mind Map (+Template)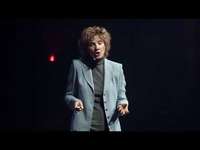 Attributes
Add To Collection
About This Product
Convinced by Jack Nasher - Book Summary Visual Mind Map (+Template)
The Convinced by Jack Nasher - Book Summary Visual Mind Map and Template is an insightful tool designed to transform how educators, students, business professionals, and thought leaders comprehend complex themes. It flawlessly elucidates the persuasive artistry expounded in the bestselling book Convinced by Jack Nasher. The book focuses on a profound understanding of human motivation and biases that forms the basis of effective persuasion.
This mind map provides tangible strategies for:
Establishing credibility,
Fueling emotional appeal,
Aligning arguments with others' sentiments – all aesthetically arranged to provide an optimum grasp of these concepts.
"Intuitive key phrases, concise descriptions coupled with compelling imagery afford not only swift note-taking but also clear idea transmission which ultimately fosters creative cognitive prowess."
A must-have tool for:
Students preparing fervently for exams
Ambitious entrepreneurs drafting extensive business layouts
Event organizers aiming at efficient coordination
Creative writers endeavoring luring narratives creation; This remarkable fusion is brought to you by Arpit Banjara in his exceptional mind-mapping program.

What's Included
✔✔ Delivered Files : (in a Zip Folder)
1) Benefits of Mind Mapping (Pdf File)
2) Template Link Download file (Pdf file from where you can access this Visual Mind Map)
3) Visual Mind Map (HTML files) - 2 Variations - Classic Mind Map and Right Aligned Mind Map
◈ Mind Maps are best viewed directly on any web browser that you use - Google Chrome / Mozilla Firefox / Safari / Opera / Internet Explorer ...etc
Resource Tags
persuasion techniques
human motivation
biases
ethical application
visual learning
you may also like...
Check out these other great products