The Hard Thing about The Hard Thing by Ben Horowitz- Visual Mind Map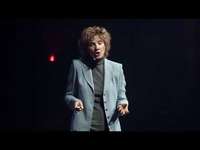 Attributes
Add To Collection
About This Product
The Hard Thing about The Hard Thing by Ben Horowitz- Visual Mind Map
An inclusive teaching resource designed to provide insightful guidance for those seeking to comprehend the complexities of building a successful tech company. Fostering an unfiltered understanding of entrepreneurship and addressing vital topics—team management, decision making, and dealing with failure.
Features:
Engaging visual mind map - nonlinear representation encouraging free flow of ideas.
Incorporates easily digestible phrases, keywords and images promoting rapid jolting down of thoughts leading to seamless idea generation
Two variations – Classic Mind Map and Right Aligned Mind Map
Note: All maps can be accessed from any web browser including Google Chrome, Mozilla Firefox, Safari, Opera or Internet Explorer.
Mind mapping benefits:
Create hierarchical structures encompassing ideas and relevant information
Illustrate broader concepts while highlighting significant subtopics linked with them
Increase in recall ability during exams or strategizing projects
Applications:
Suitable for varying professional fields—including event planning, writing or marketing—where organization expertise are paramount. It serves as a useful tool in visualizing complex scenarios providing clear communication aimed at productivity increase. An excellent resource for teachers boosting classroom communication or students who wish to enhance their learning capabilities while prepping for exams.
Bonus Resources:
-- Benefits of mind mapping (PDF file): Outlines further dimensions underscoring its utility. -- Downloadable template links : Ensures easy access anytime.
Grade Applicability: Adult education without being confined to specific grades thus expanding its usability spectrum from students preparing for exams through business consultants and CEOs developing dynamic business plans.
Note:
Best viewed on Desktop/laptop devices. Zoom in functionality available within individual branches of mind map.
The comprehensive tool facilitates unlocking creativity while consolidating thoughts. It remains beneficial for both educators and learners seeking to understand the throes of entrepreneurship or purely out of curiosity.
Verdict:
A versatile resource that presents a practical solution by fostering idea generation and facilitating efficient learning mechanics.
What's Included
✔✔ Delivered Files : (in a Zip Folder)
1) Benefits of Mind Mapping (Pdf File)
2) Template Link Download file (Pdf file from where you can access this Visual Mind Map)
3) Visual Mind Map (HTML files) - 2 Variations - Classic Mind Map and Right Aligned Mind Map
◈ Mind Maps are best viewed directly on any web browser that you use - Google Chrome / Mozilla Firefox / Safari / Opera / Internet Explorer ...etc
✔✔ WHY MIND MAPS?
Resource Tags
entrepreneurship
mind mapping
organizational skills
learning tool
productivity boost
you may also like...
Check out these other great products