Acting with Power by Deborah Greenfield- Book Summary Visual Mind Map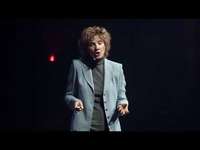 Attributes
Add To Collection
About This Product
Title:
Acting with Power by Deborah Greenfield- Book Summary Visual Mind Map
As an educator, you're constantly seeking innovative teaching resources that will engage and inspire your students. Look no further than the Acting with Power by Deborah Greenfield - Book Summary Visual Mind Map. This comprehensive guide offers a vibrant visual representation of the crucial skills discussed in Greenfield's enlightening book Acting with Power. It's stated that authenticity, self-awareness, empathy, and active listening are all essential components to harness personal power efficiently.
This mind map doesn't adhere to linear sequences but flows more organically much like our cognitive processes. Short phrases and keywords allow faster note-taking capability supporting a surge of uninhibited ideas flowing freely. Images and icons provide cues increasing recall capacity for better comprehension.
Mind maps offer:
An interactive tool for illustrating a hierarchical structure of interrelated ideas, concepts and information.
The ability to expedite understanding complex or broad subjects – perfect for exam preparation or planning projects.
A method for educators efficient organization - staying focused amidst today's information overload era.
A diverse spectrum of learners can benefit from this useful tool:
Included are students preparing for exams; event planners mapping out logistical details; writers outlining content structures; entrepreneurs charting business plan dynamics; teachers wanting improved classroom communication methods just to name a few.
Note: To optimize their quality it's suggested viewing these remarkable mind maps on desktops or laptops - zoom into specific branches for an up-close study experience. The product package includes multiple file types including PDF documents elaborating the benefits of Mind Mapping link access to downloadable templates (for your personalized use), two variations (classic and right-aligned) HTML files serving as visual Mind Maps viewable on web browsers like Google Chrome, Mozilla Firefox etc., irrespective of the system support.
This dynamic teaching resource caters best towards adult education focusing on areas such as life studies particularly coaching, business-related modules or career advice sessions while not being grade-specific suggesting its universal application. Utilize it for group discussions, individual study guides or an enriching homework aid - this flexible resource is bound to make the learning experience more interactive and effective.
What's Included
✔✔ Delivered Files : (in a Zip Folder)
1) Benefits of Mind Mapping (Pdf File)
2) Template Link Download file (Pdf file from where you can access this Visual Mind Map)
3) Visual Mind Map (HTML files) - 2 Variations - Classic Mind Map and Right Aligned Mind Map
◈ Mind Maps are best viewed directly on any web browser that you use - Google Chrome / Mozilla Firefox / Safari / Opera / Internet Explorer ...etc
Resource Tags
Acting
Power
Mind Mapping
Teaching resource
Personal development
you may also like...
Check out these other great products