Mastering Collaboration by Gretchen Anderson- Visual Mind Map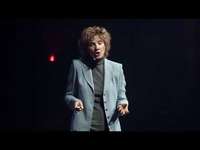 Attributes
Add To Collection
About This Product
Mastering Collaboration by Gretchen Anderson - Visual Mind Map
This resource is designed to simplify understanding and assimilation of the key ideas in 'Mastering Collaboration' by Gretchen Anderson, specifically for educators such as teachers and homeschoolers. The tool focuses on promoting effective collaboration skills in any team through visual mind maps.
What are Visual Mind Maps?
Visual mind maps mimic our brain's natural way of processing information. They encourage the free flow of ideas, inviting learners to use short phrases, keywords, images, and icons arranged in a non-linear pattern for quick idea notation. This tool emphasizes empathy, trust, communication as the main aspects of effective collaboration.
The Power of Mind Mapping
Mind mapping excels at creating structured content from random ideas or concepts. As you chart out main ideas related to certain subjects along with their subtopics using this visually appealing tool.
Easily point out areas that require more attention.
Create interrelationships between these areas enabling better comprehension on complex topics.
Note:
Mind Mapping benefits not only students but also event planners synchronizing every aspect of an event; writers needing original content creation; project managers communicating thoughts coherently can greatly benefit from this technique.
About the Package
You will be delivered multiple file types:
A PDF containing "Benefits Of Mind Mapping"
A Template Link Download File providing access to the visual mind map
An HTML File encapsulating two variations: 'A Classic Version' and a 'Right-Aligned Format' based on individual preferences.
Note: A desktop/laptop interface (like Google Chrome/Mozilla Firefox/Safari/Opera/Internet Explorer etc.) will allow you to zoom in for more comprehensive details on each branch of the map.
Utility of the Tool
This tool is a great method to improve organization, focus, productivity and also helps control information overload while promoting creativity. Its utility spans across adult education, life studies and is not grade-specific. Therefore, its multipurpose functionality makes it an essential tool for any educator.
What's Included
✔✔ Delivered Files : (in a Zip Folder)
1) Benefits of Mind Mapping (Pdf File)
2) Template Link Download file (Pdf file from where you can access this Visual Mind Map)
3) Visual Mind Map (HTML files) - 2 Variations - Classic Mind Map and Right Aligned Mind Map
◈ Mind Maps are best viewed directly on any web browser that you use - Google Chrome / Mozilla Firefox / Safari / Opera / Internet Explorer ...etc
Resource Tags
Collaboration
Mind Mapping
Visual Learning
Effective Communication
Team Building
you may also like...
Check out these other great products