Algebra: Graphing - Coordinates & Number Lines - Learn the Skill - FLASH-PC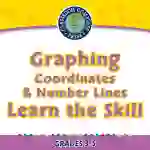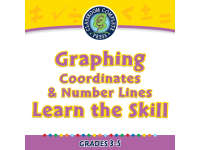 Attributes
Add To Collection
About This Product
Algebra: Graphing - Coordinates & Number Lines - Learn the Skill - FLASH-PC
This advanced educational program is a comprehensive teaching tool specifically designed for grade 3 to 5 educators. The resource aids in understanding graphing of coordinates and number lines in algebra. It simplifies complex concepts, promoting active learning.
Features Include:
Dual-language approach with English text and voice over as well as Spanish voice overs and texts option.
Content aligned strictly to Common Core State Standards.
Ties seamlessly into STEM initiatives.
Satisfies NCTM guidelines, ensuring students' overall development in accordance with set education parameters.
This versatile digital resource adapts easily for use in whole group lessons, small study groups, or homework assignments without overloading students. Specifically crafted for PCs, it encourages seamless interaction that makes math learning enjoyable.
In Summary:
The Algebra: Graphing - Coordinates & Number Lines - Learn the Skill - FLASH-PC is an effective tool for any classroom seeking interesting ways of incorporating curriculum-based problem-solving activities into math lessons, particularly algebra via coordination graphing methods integrated within number lines framework curriculum requirements respectively.
you may also like...
Check out these other great products