Data Analysis & Probability: Bar Graphs - Learn the Skill - MAC Software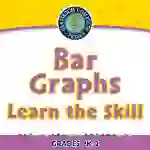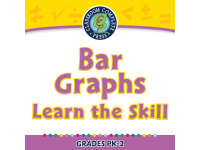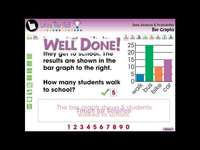 Attributes
Add To Collection
About This Product
Data Analysis & Probability: Bar Graphs - Learn the Skill - MAC Software
This teaching resource is designed for educators aiming to deepen students' understanding of data analysis and probability via the use of bar graphs. It particularly targets preschool, kindergarten, and primary grade children (Grade 1 and 2), simplifying mathematical concepts in a user-friendly manner.
Main Features:
The content adheres to common core state standards and NCTM principles.
Language accessibility with voice-over options in English and Spanish along with supportive text.
Incorporates math tools that increase student engagement while improving their math proficiency.
Promotes active learning through practical problems that foster critical thinking allowing learners to apply knowledge gained concurrently.
An aspect making this software exceptional is its versatility, helping it find a place across diverse learning setups from group lectures/classroom settings to small study sessions or homework assignments providing maximum flexibility to educators.
The Software:
This product comes as a single MAC-compatible software zip file making it simple right from download till navigation. All activities are neatly packed within one unit saving time lost on searching – thus enhancing time available for teaching & learning!
Tailored For:
Ideal for teachers focused on strengthening their student's grasp of data analysis using bar graphs and probability estimation, offering pedagogically sound instructional materials specifically from an education professional's perspective.
If you are an educator aiming at delivering effective mathematics instruction consistent with STEM initiatives while keeping lessons engaging – the Data Analysis & Probability: Bar Graphs - Learn The Skill - MAC Software is your go-to resource!
.
What's Included
1 zip file with MAC software
Resource Tags
bar graphs
digital graphs
digital math
math skills
data
you may also like...
Check out these other great products