Better Than Before by Gretchen Rubin- Visual Mind Map (+Template)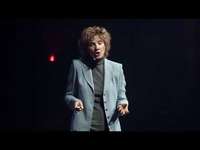 Attributes
Add To Collection
About This Product
Better Than Before by Gretchen Rubin- Visual Mind Map (+Template)
This comprehensive teaching resource is designed to help individuals unlock the power of their mind and habits. Build upon the wisdom and ideas in this insightful book through an engaging visual mind map that facilitates an unobstructed flow of thoughts.
Overview of the Book
The book, Better Than Before, sees Gretchen Rubin structuring a framework for understanding habits, attributing them as crucial bu ilding blocks to a successful life. She suggests how habit development can be personalized based on one's responses to divergent expectations or what she refers to as 'tendencies'.
About this Resource
The resource includes two variations of html files - Classic Mind Map and Right-Aligned Mind Map best viewed on web browsers.
Covers significant aspects from Rubin's work on the significance of having a conducive environment for habit formation.
Mind mapping is revered as an effective visual tool beneficial for exams preparation, researches, project planning or idea exploring.
Who can use this?
This teaching aid can be utilized by anyone - from students looking for examination support to CEOs outlining business plans. The possibilities are endless including but not limited to writers creating content plans or marketers promoting products/services etc.
Suggested Usage\n
\n
Group Discussions: This resource could be integrated into group discussions providing insight during career counselling sessions or home school curriculum focused on holistic growth.
\n
Laptop/Desktop usage:, It particularly recommended for desktop/laptop usage owing clear visibility upon zooming in onto specifics parts promoting efficient utilization during both whole class instruction scenario when teaching groups large/small or while curating homework assignments ensuring clarity over subjects being explored.
\n
Benefits of using this resource
Using Better than Before by Gretchen Rubin- Visual Mind Map (+Template), enhances comprehension skills towards a brighter future making your learning journey predominantly energizing and productive. Moreover, it promotes creativity, problem-solving abilities, goal visualisation and the organisation of thought elevating pedagogical prowess assisting you transforming lives with enhanced communication.
What's Included
✔✔ Delivered Files : (in a Zip Folder)
1) Benefits of Mind Mapping (Pdf File)
2) Template Link Download file (Pdf file from where you can access this Visual Mind Map)
3) Visual Mind Map (HTML files) - 2 Variations - Classic Mind Map and Right Aligned Mind Map
◈ Mind Maps are best viewed directly on any web browser that you use - Google Chrome / Mozilla Firefox / Safari / Opera / Internet Explorer ...etc
Resource Tags
mind mapping
habit development
personal growth
goal setting
teaching resource
you may also like...
Check out these other great products