Get It by Amy K. Hutchens- Visual Mind Map (+Template)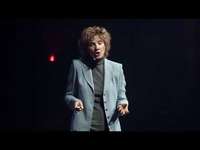 Attributes
Add To Collection
About This Product
Get It by Amy K. Hutchens- Visual Mind Map (+Template)
This is an essential teaching resource that provides valuable insights into the art of strategic thinking. The resource introduces the HUMAN framework: Head, Understanding, Magnitude, Alignment and New. This framework empowers individuals to develop a strategic mindset necessary for understanding bigger perspectives and pinpointing key opportunities.
It delves into the role of communication in achieving objectives.
The toolkit offers practical tools such as SWOT analysis guidelines, tips for creating a strategic plan, and advice on building personal board advisors.
The Heart of this Resource - Its Visual Mind Map Component
Mind maps mimic natural thought processes resulting in unobstructed brainstorming sessions. Based on keywords or phrases accompanied by images or icons; users are enabled to jot down ideas at an accelerated pace.
Beyond Academic Purposes
Mind mapping can serve as inspiration fodder for original content generation like stories articles etc., planning dynamic business strategies to formulating structure from chaos whilst broadening understanding; these tools take center stage when preparing for exams, conducting research work or projects planning sessions.
A Certified Expert's Touch – Arpit Banjara
Crafted two variations of HTML files i.e Classic Mind Map & Right Aligned Mind Map using 'MindMeister' techniques.
Encourages use across devices with optimal viewability assured when zoomed in desktop/laptop screens using any web browser as per convenience such as Google Chrome Mozilla Firefox Safari Opera Internet Explorer etc ensuring clarity comprehensibility;
In conclusion,
This resource equips any avid learner or professional with tools necessary for fostering creativity, solving problems efficiently, visualizing challenges, and organizing thoughts effectively.
Offering an exclusive 20% off on MindMeister MeisterTask MeisterNote Subscriptions using the code ARPIT20. Making it an indispensable support promising enhanced understanding productivity & fulfillment across academic and professional spheres alike.
What's Included
✔✔ Delivered Files : (in a Zip Folder)
1) Benefits of Mind Mapping (Pdf File)
2) Template Link Download file (Pdf file from where you can access this Visual Mind Map)
3) Visual Mind Map (HTML files) - 2 Variations - Classic Mind Map and Right Aligned Mind Map
◈ Mind Maps are best viewed directly on any web browser that you use - Google Chrome / Mozilla Firefox / Safari / Opera / Internet Explorer ...etc
Resource Tags
strategic thinking
problem-solving
communication
mind mapping
goal achievement
you may also like...
Check out these other great products