Game Changers by Dave Asprey- Visual Mind Map (+Template)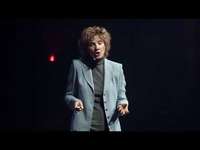 Attributes
Add To Collection
About This Product
◈ Game Changers by Dave Asprey- Visual Mind Map (+Template)
◈ "Game Changers" by Dave Asprey is a fascinating exploration of the cutting-edge science and technology behind human performance and optimization. Asprey, the founder of Bulletproof and a well-known biohacker, shares his own personal journey of experimenting with different technologies and supplements to enhance his physical and cognitive performance. He also interviews leading scientists and experts in the fields of nutrition, fitness, and technology to provide readers with the latest research and insights. What sets "Game Changers" apart is its practical, actionable advice that readers can apply to their own lives. Asprey provides a range of tips and tools, including nutrition and supplement recommendations, fitness routines, and even tips for improving sleep quality and managing stress. Whether you're an athlete looking to improve your performance, a busy professional looking to enhance your cognitive abilities, or just someone interested in optimizing your health and wellbeing, "Game Changers" is a must-read.
◈ A Visual Mind Map flows just like our brain does and they are NOT in Nice Neat Lines! A Mind Map enables free flow of ideas because you mostly use short phrases, keywords, images, and icons. You can jot down ideas a lot faster than usual, which results in an unobstructed flow of ideas.
✔✔ WHY MIND MAPS?
Mind mapping is a powerful visual tool that allows you to create a hierarchical structure of ideas, concepts, and information. By mapping out the main ideas and subtopics related to a particular subject, you can identify the key areas you need to focus on, and see how they are interrelated. No matter how complex or broad a subject is, a mind map brings order into the chaos and helps you see the 'bigger picture'. This process not only helps you to understand the material better but also aids in recalling the information when needed. Mind mapping can be especially helpful when studying for exams, researching a topic, or planning a project. It can also help you to generate new ideas and connections that you may not have thought of before. Overall, mind mapping is an excellent technique to help you stay organized, focused, and productive amidst the information overload.
✔✔ WHO NEEDS MIND MAPS?
Anyone from a student to a CEO can use and benefit from this technique. Here are a few examples.
Students:– Preparing for exams and wanting to boost their learning capabilities and results
Event Planners:– Wanting to organize every aspect of an event
Writers:– Wanting to Create original Content, Stories, Articles, etc.
Entrepreneurs:– Wanting to Create a road map or a dynamic Business plan
Project Managers:– Wanting to present their ideas clearly to their team
Teachers:– Wanting to improve communication in the classroom
Marketers:– exploring potential Avenues for promoting a product or service
Consultants / Advisors:– trying to visualize Clients Situation Collaborative Teams:– working on a project together
Anybody:- Anybody can use mind maps to unleash their creativity, solve problems, visualize their goals, and organize their thoughts!
Note: It is recommended that you view the Mind Maps on your Desktop/Laptop. Zoom in on a particular branch for the best view.
A Mind Map by Arpit Banjara - I am a 'MindMeister' certified Mind Mapping expert. Get 20% off on your MindMeister, MeisterTask, MeisterNote
Subscriptions - Use Promo Code - ARPIT20
What's Included
✔✔ Delivered Files : (in a Zip Folder)
1) Benefits of Mind Mapping (Pdf File)
2) Template Link Download file (Pdf file from where you can access this Visual Mind Map)
3) Visual Mind Map (HTML files) - 2 Variations - Classic Mind Map and Right Aligned Mind Map
◈ Mind Maps are best viewed directly on any web browser that you use - Google Chrome / Mozilla Firefox / Safari / Opera / Internet Explorer ...etc
Resource Tags
bookomap mindmap
mindmap template
book summary mindmap
mindmaps
boook review
Game Changers book review
Dave Asprey's Game Changers
Strategies for personal transformation and success
Empowering insights for achieving breakthroughs
Game-changing techniques for personal growth
you may also like...
Check out these other great products