Data Analysis & Probability: Circle Graphs - Learn the Skill - MAC Software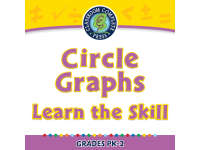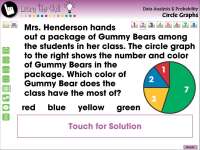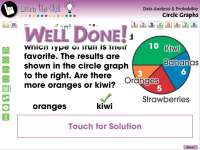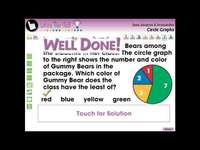 Attributes
Add To Collection
About This Product
Data Analysis & Probability: Circle Graphs - Learn the Skill - MAC Software
This educational software focuses on a key aspect of data analysis and probability—circle graphs. Designed with preschool, kindergarten, and grades 1 and 2 students in mind, it makes understanding these types of graphs simple through real-life word problems.
The resource not only speeds up students' understanding of circle graphs but also includes English and Spanish voiceovers for broad accessibility. Moreover, in-built math tools provide efficiency in navigating these educational problems.
Standards: The content aligns with both the Common Core State Standards and NCTM standards.
STEM Initiatives: The lessons strongly support STEM initiatives integrating technology into mathematics learning processes.
Versatility: The resource complements various teaching styles, whole group activities or small group work for personalized attention. It can be used beyond classroom settings as well—it works effectively when assigned as homework too.
This tool comes supplied as a zip file designed specifically for Mac systems to maximize ease-of-use—you can access it instantly regardless of an internet connection enhancing effectiveness during active teaching periods.
Educational Benefit
Incorporating Data Analysis & Probability: Circle Graphs - Learn the Skill into your curriculum provides engaged learning experiences along with essential mathematical skills that are crucial to academic progress— all thanks to a thorough yet brief chapter mini expertly crafted for easy integration irrespective if you're implementing traditional public school instruction methods or home schooling agendas tailored to your needs.
What's Included
1 zip file with MAC software
Resource Tags
math lesson
graphing lesson
data
probability
digital math
you may also like...
Check out these other great products