The use of technology in teaching has changed drastically in the last few decades and has increased exponentially in recent years. Digital learning has become a huge part of everyday teaching, even now that students have returned to the classroom. There are many online learning tools available to help improve the virtual learning experience for both teachers and students. Some of these digital learning tools are designed to improve your productivity, while others will elevate your remote lessons and make them more engaging for students. Read on to discover the best tools available to level up your virtual lessons.
Table of Contents
Learning Management Systems And Video Conferencing
Microsoft Teams
When it comes to online learning tools, Microsoft Teams is an extremely versatile option. As a team collaboration platform, businesses have used it across the globe since 2017. When lockdowns were enforced during the pandemic, Microsoft Teams saw almost 900% growth in users. Millions of students and teachers worldwide used Teams at the start of their digital learning journey, and are still using it effectively now.
Within Teams, you can set up your students into their classes, and interact directly with the class as a group. This means you can set homework tasks, revision exercises, and reminders, and students can respond to these messages to confirm they have read them. Files can be stored within each class, meaning workbooks, PowerPoints, and videos are always available online for pupils to access. You can also set assignments for them to complete online, and track the whole class's progress automatically. This can be a huge time-saver compared to traditional paper assessments, which have to be graded by you.
One major feature of Teams that makes it perfect for remote learning is the ability to teach live lessons using the video streaming software embedded in the platform. Crucially, lessons can be recorded to allow pupils to watch them in their own time, or re-watch certain parts of the lesson for consolidation.
The entire Microsoft Office Suite can be accessed from Teams with a click of a button, making it easy to work with PowerPoint, Word, and Outlook, which you are likely already using.
Teams also allows integration with other apps, meaning you can include interactive games and quizzes to enhance your digital lessons. Some tools from this list, including Kahoot, can be used within Teams.
If you are looking for a one-size-fits-all option for online learning, you can't go far wrong with Microsoft Teams.
Google Classroom
Google Classroom is a great alternative to Microsoft Teams as an online learning tool. It includes many of the same features, which are designed to make remote learning as straightforward and effective as possible. Video conferencing with built-in chat is available for streaming live lessons and can be recorded to be replayed later.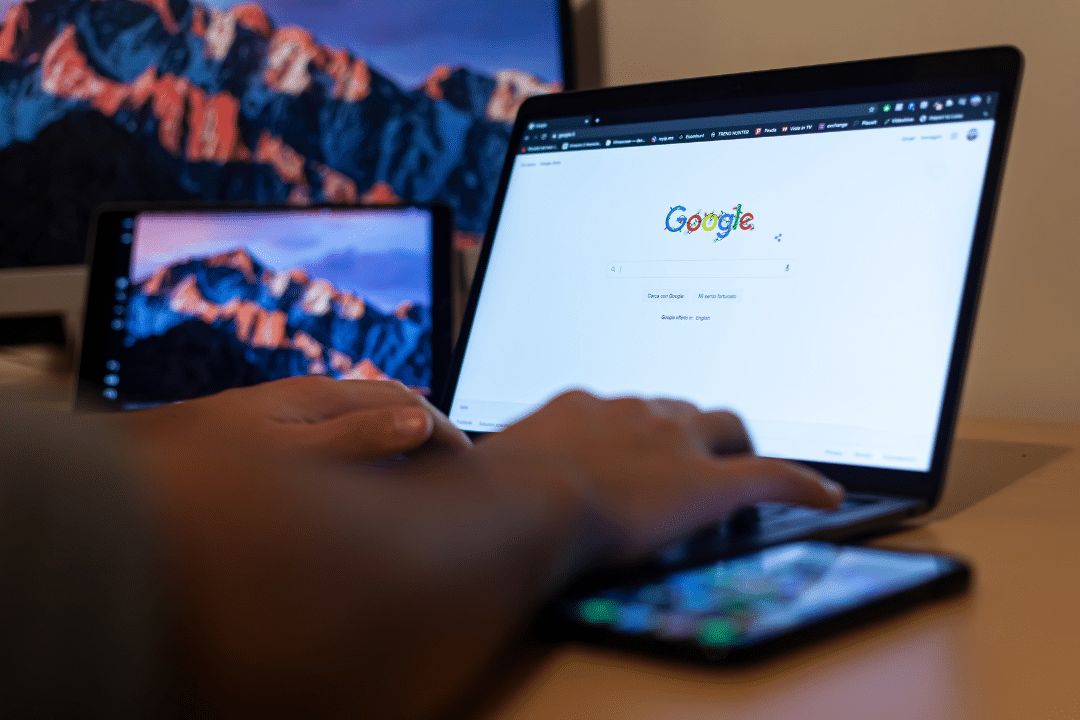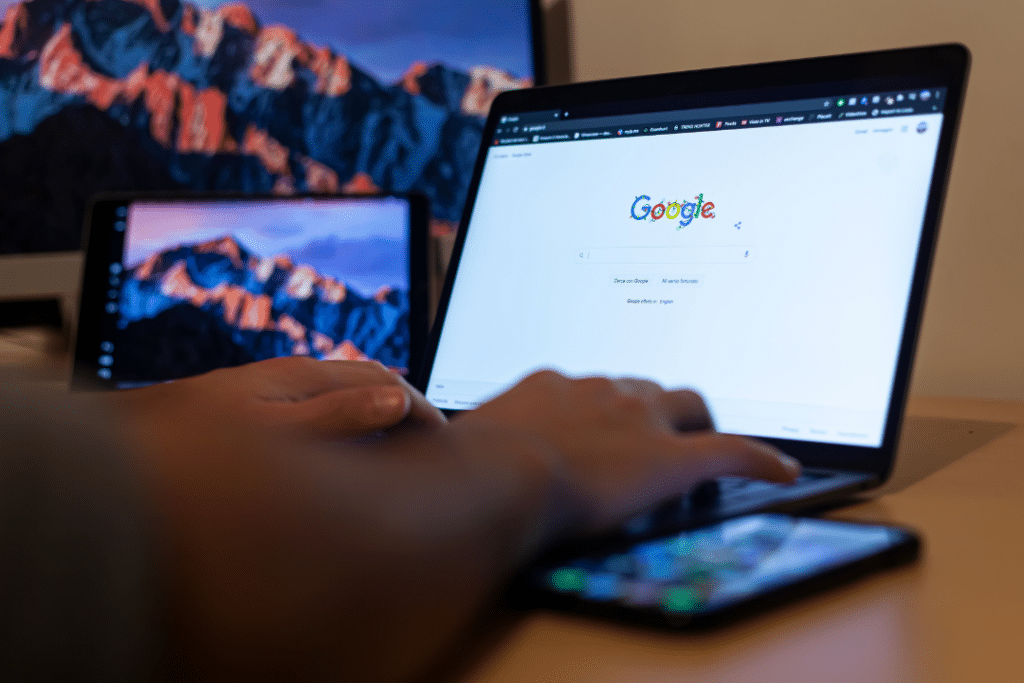 Google Classroom can also be used to assign and grade exercises and assessments and provide feedback in the form of comments.
Google Classroom is designed to be used alongside the rest of the GSuite, including Google Docs, Google Slides, and GMail. Many of us in teaching are moving toward Google's cloud-based office software, making Google Classroom a great option that integrates these perfectly.
Google Classroom is considered more straightforward to use than Microsoft Teams, especially for younger students. Pupils can do the majority of their learning from within the Google Classroom platform, without having to use external apps. The fact that all of Google's cloud-based programs are free also means all students will have access to files.
Another benefit of Google Classroom over Teams is that it has been developed specifically for education, while Teams is primarily a business platform. This means using Classroom is more intuitive from a teaching perspective.
Of course, with Google Classroom being entirely cloud-based, a good internet connection is crucial to ensure consistent access to work. Teachers should have contingency plans in place if learners cannot access the internet.
Choosing between Microsoft Teams and Google Classroom is a personal choice, and both have enough features to run online learning perfectly. However, if you are teaching younger students, it may be worth considering Google Classroom as the simpler option.
Zoom
Few people were using Zoom outside of business before March 2020, but within a month it had been downloaded to most of our phones and tablets, including 2.3 million downloads in a single day at the start of lockdown! It is a video conferencing app that allows you to communicate virtually with your students from the comfort of your home. There is a free version available, which allows calls of up to 40 minutes. Students can access your meeting without having a Zoom account themselves, by following the meeting link which can be emailed to them.
As with Microsoft Teams and Google Classroom, lessons can be recorded to allow students to catch up in their own time. You can also share your screen, or use a virtual whiteboard that both you and the rest of the class can write on.
As the Zoom host, you have the ability to mute the members of the call, which can be very useful, especially if you are teaching young, enthusiastic students! You can automatically mute them all before the meeting begins, or allow them to join unmuted to allow for chat at the beginning, then mute them when you are ready to start teaching. Zoom has a built-in chat feature that allows students to ask questions and make comments while they are muted, or they can raise their hand and wait for you to unmute them.
One of Zoom's popular features is the ability to change your background to something more exotic! Why not teach from a tropical island, in front of the Eiffel Tower, or even from Outer Space?!
Online Lesson Planning Resources
Using online learning tools is a great way to cut down on time spent grading and tracking assessments, but even more time can be saved by using high-quality, ready-made resources to take your digital teaching to the next level. With a Teach Simple subscription, you can access tens of thousands of educational resources, which are created and vetted by experienced teachers.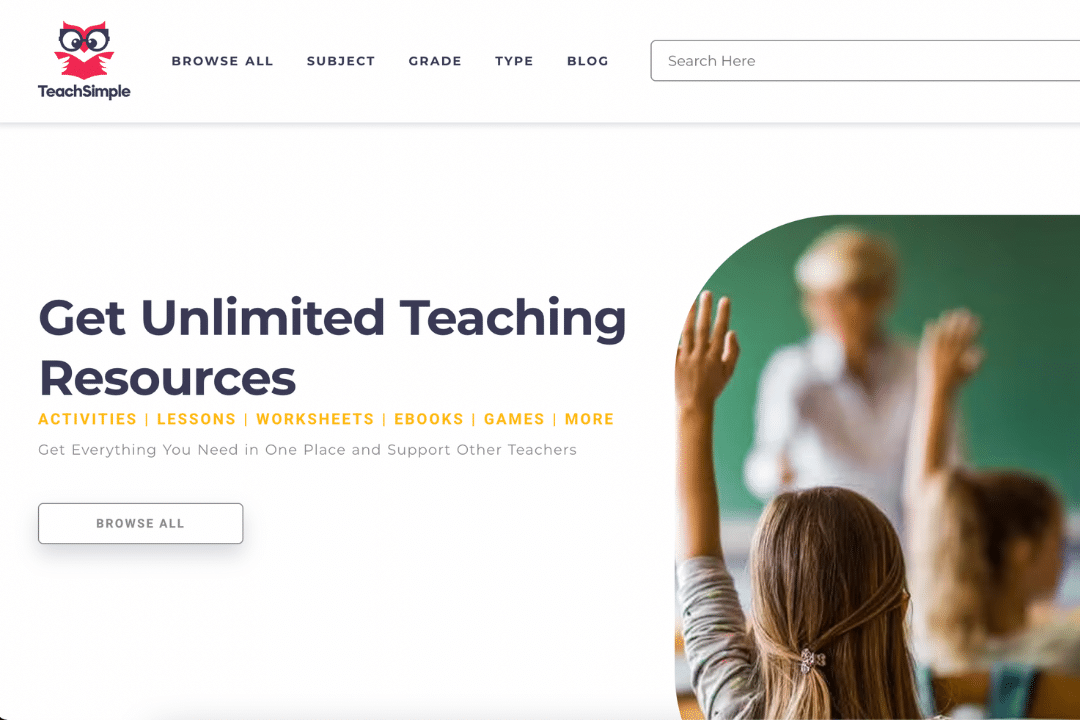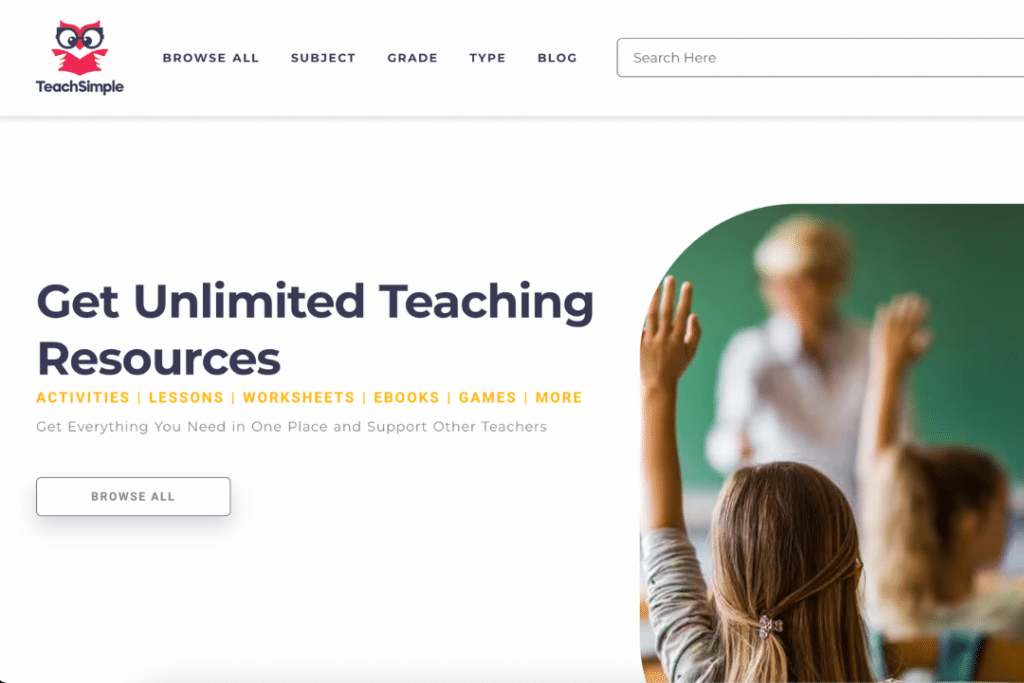 For a low monthly fee, you can download as many worksheets, lesson plans, and interactive activities as you wish. These materials are easily tailored to suit your virtual lessons, and you have the reassurance of knowing they are all aligned with education standards.
Activities are available for all grades, from Kindergarten to Senior High, and cover every subject you can think of.
A Teach Simple subscription will also benefit your in-class teaching and allow you to create engaging, stimulating lessons with very little effort.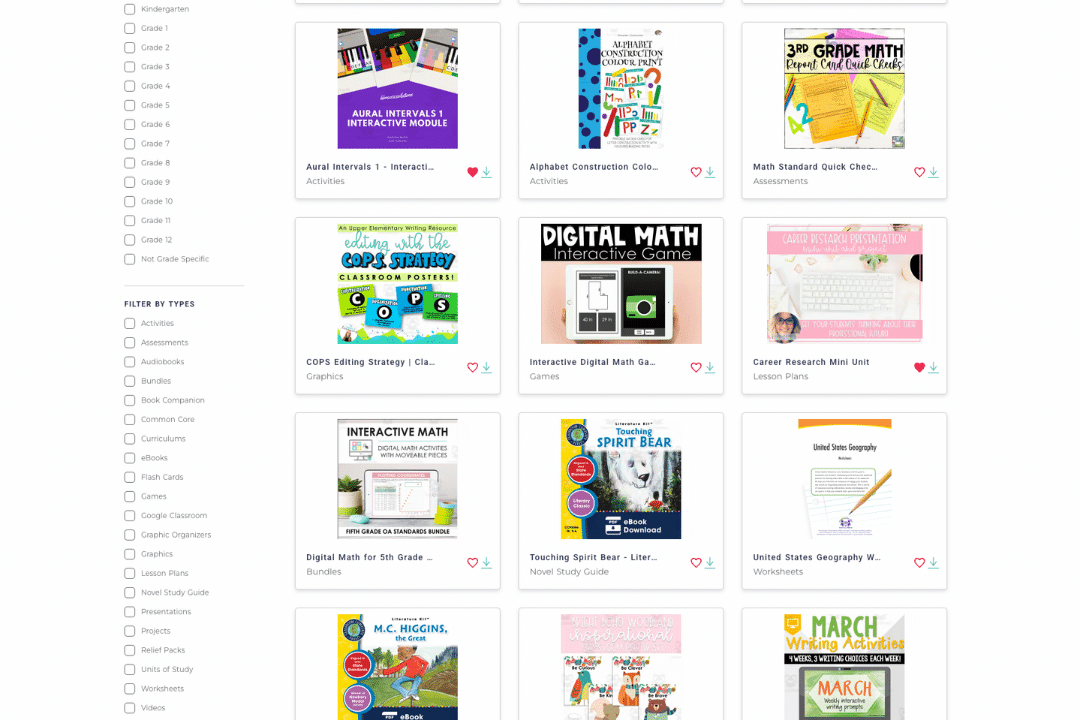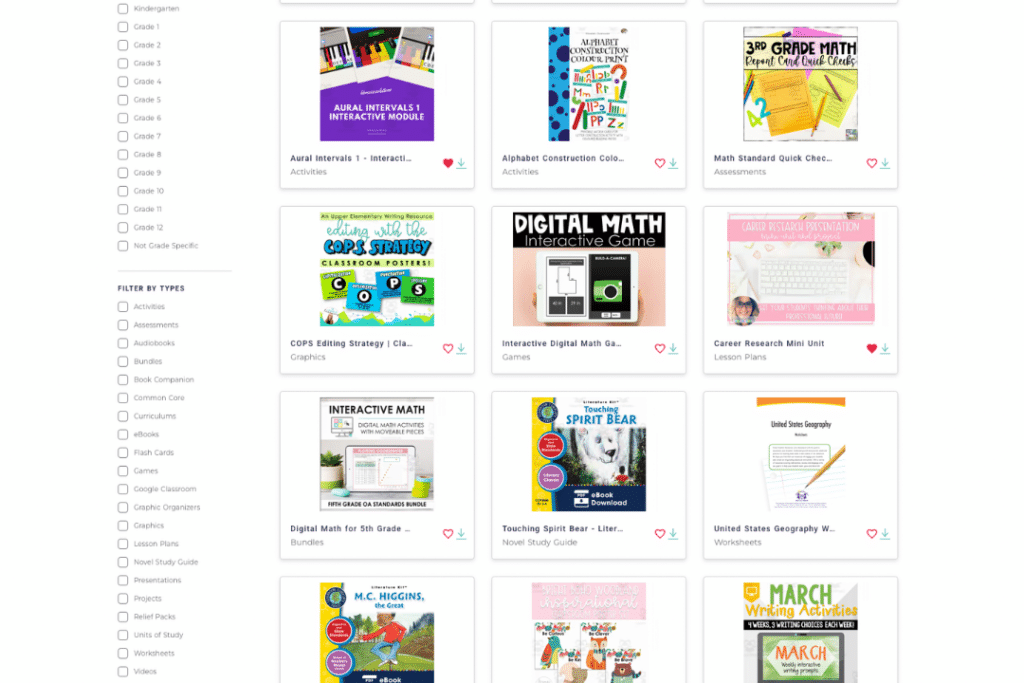 Ted-Ed
TedEd is an excellent resource to complement your online lessons, with hundreds of videos and animations designed to be incorporated into your lessons. It is the education arm of the TED platform, with content appropriate and focused toward education. Videos must meet very high standards to gain the TED logo, so as teachers, we can be confident that the videos our classes are watching will be of the highest quality and factually accurate.
TedEd is ideal for parts of a course that are hard to understand, as the award-winning videos are designed to make difficult concepts more engaging.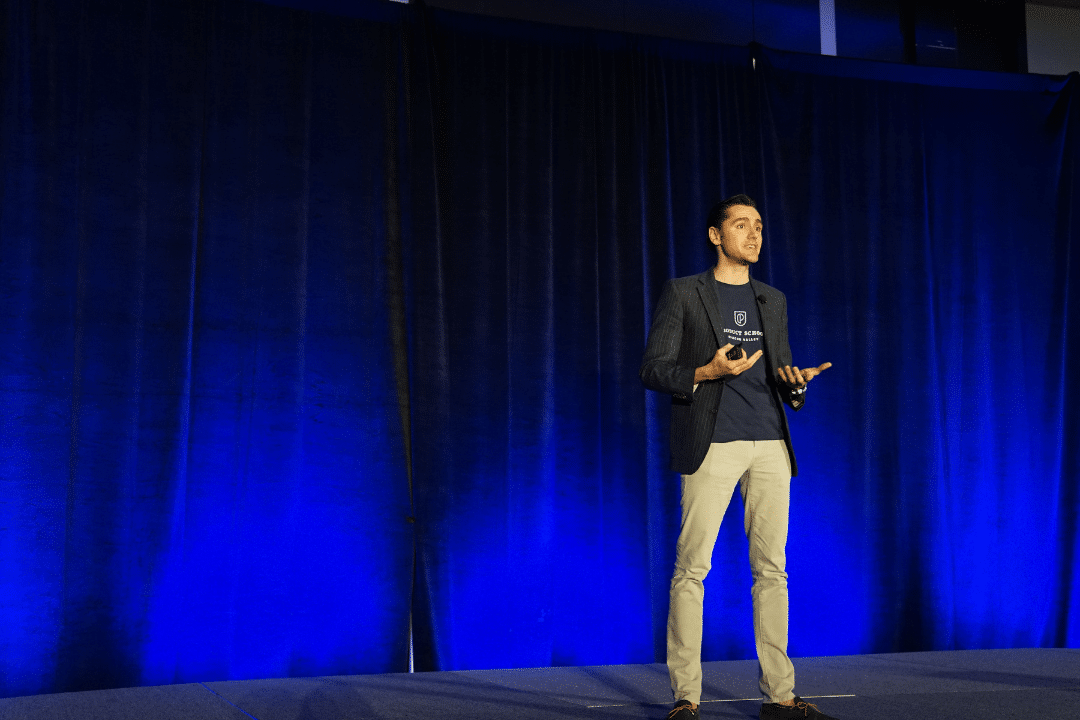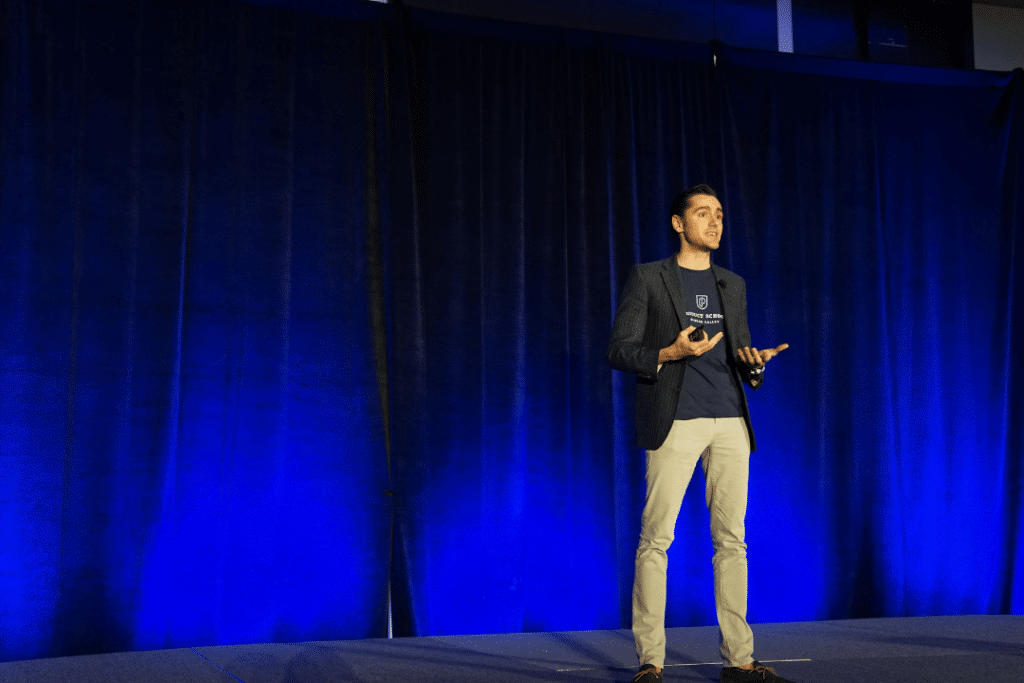 A brilliant feature of TedEd is the ability to create entire lessons around the video, by adding personalized discussion questions alongside the video, divided into four categories: watch, think, dig deeper, and discuss.
TedEd can also be easily integrated with Google Classroom, which is a big plus if you already use it for your online teaching.
Digital Organization Tools
Trello
Trello is a powerful project management tool that can be used to organize all aspects of your teaching practice. If you love Post-it notes (and let's face it, if you're a teacher, you do!) then you will love Trello.
Items are organized into different lists using digital sticky notes and can be categorized in various ways, and have due dates assigned to them.
Trello will allow you to keep track of the work you have assigned or had submitted by your classes, and can be used to plan your syllabus for the weeks and months ahead. If you are sharing a class with another teacher, you can add them to your board and collaborate easily and remotely.
Trello can also be used by students to complete projects and communicate remotely. Cards can be used to assign tasks to group members and help keep everyone accountable. Once students have mastered Trello, they can use it going forward to manage their studies and keep themselves organized in general.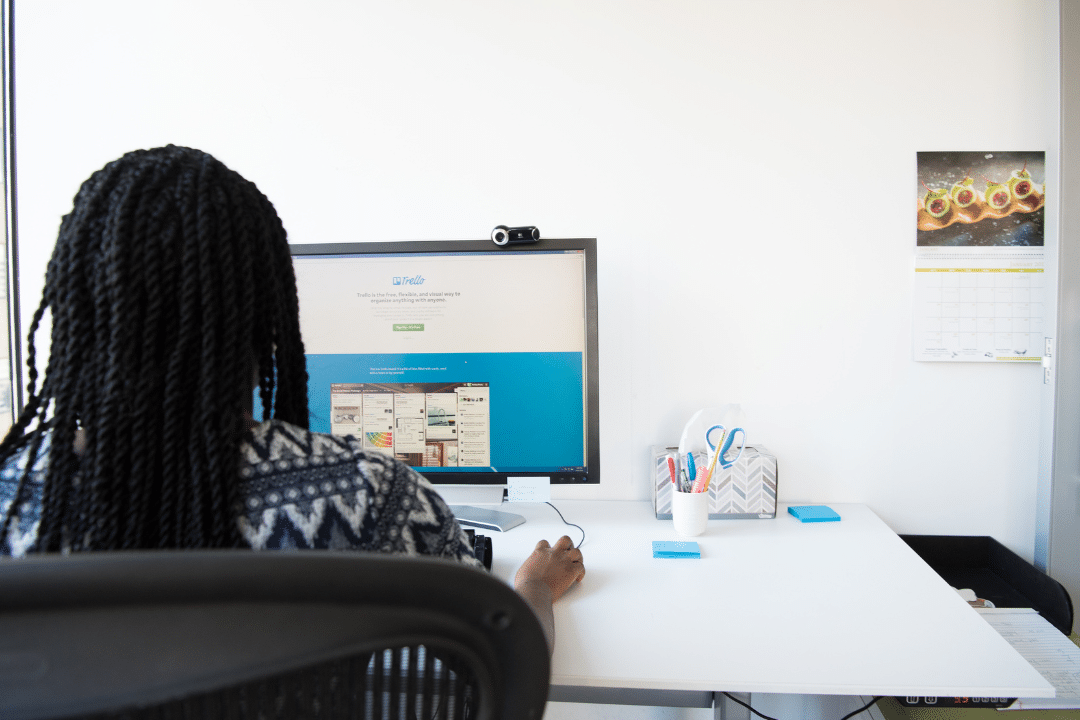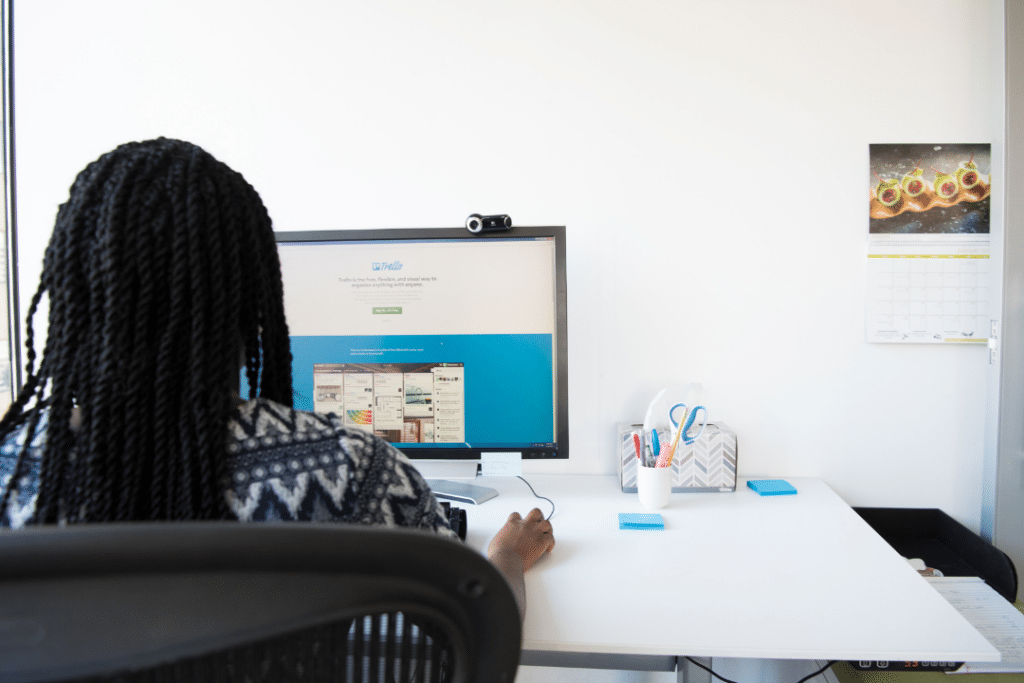 Live Binders
If you have been teaching for more than 10 years, you likely started your career with a slightly unhealthy obsession with 3-ring binders! As a teacher, they were the ultimate, colorful way to keep yourself organized for each class and keep your lesson plans and worksheets in order. Plus, they looked so fabulous stacked on the shelf, beautifully organized, and color-coded!
Live Binders takes the benefits of 3-ring binders and modernizes them for the digital age. It allows you to keep resources organized and easily accessible for online learning. It can be used to collaborate between teachers or to organize your files to share with your class. Within each binder, you can store class materials, videos, PowerPoints, links to websites and so much more.
Students can create their own binders and use them for project-based work and can comment on their classmates' binders, making peer assessment straightforward and fun.
If you were a big fan of ring binders, but want a more environmentally friendly option, Live Binders is the perfect solution!
Fun Tools To Enhance Your Lessons
Kahoot!
Kahoot! is a fun, energetic quiz game that your students will love playing both in class and remotely. It can be linked up with video conferencing using Zoom, Microsoft Teams, or Google Meet, or students can play in their own time.
Students can play against the clock for a high-paced showdown, or in untimed challenge mode to test accuracy rather than speed.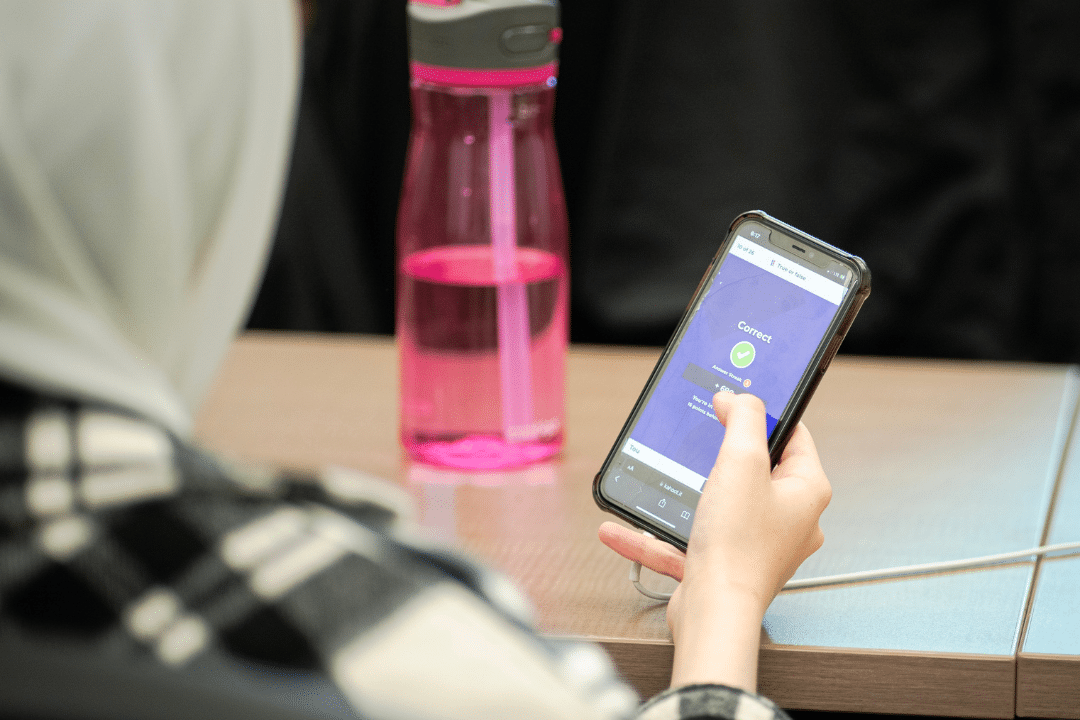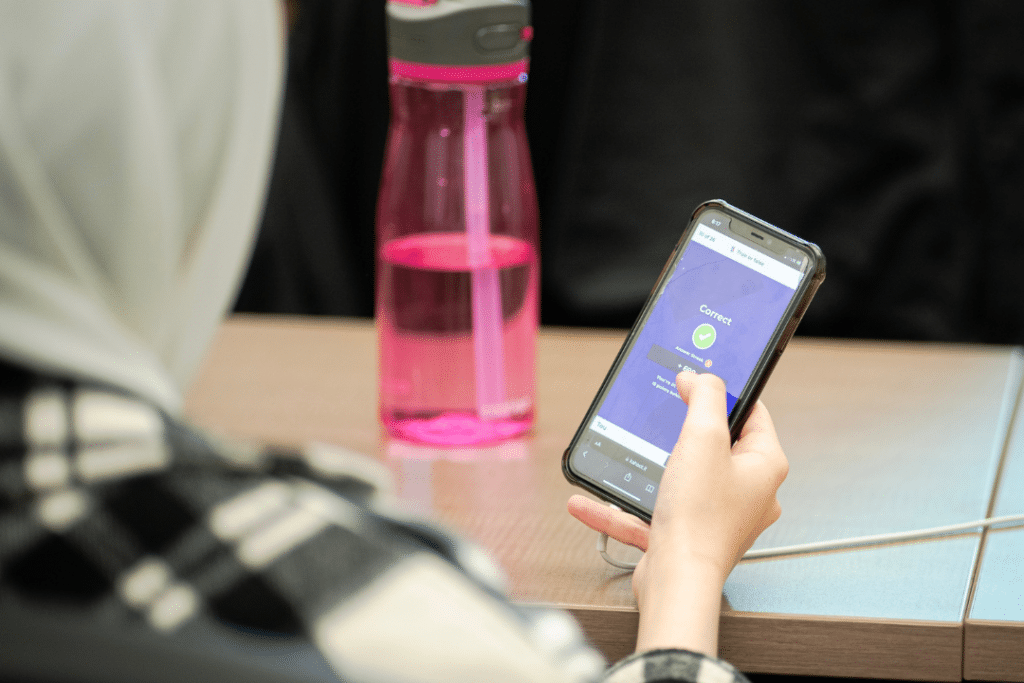 Kahoot! is extremely versatile, allowing you to use pre-made tests or write your own questions entirely, including true/false, multiple choice, and fill-in-the-blanks.
Kahoot is free to use but also has a premium option with enhanced features.
We all know that our students learn better when they are engaged, and adding Kahoot! to your online lessons is a great way to make sure of it!
Canva
Canva is a graphic design program that has so many uses for teachers, including as an online learning tool. If you are assigning visual projects, such as posters and presentations, Canva is the perfect solution, making design simple for even younger learners. Their drag-and-drop canvas and multitude of templates make it extremely easy for students to create eye-catching visuals to present their work.
You can collaborate with students on a project, meaning you can make changes and leave comments on their work, which they can see in real-time. All work on Canva is auto-saved, meaning you don't need to worry about students losing precious work.
Canva Pro is free to educators, so be sure to sign up with your school email. As a teacher, discovering Canva for the first time is like coming across a new stationery store! Once you've tried it, I guarantee you will use it for everything in your classroom, from rewards charts to lesson plans!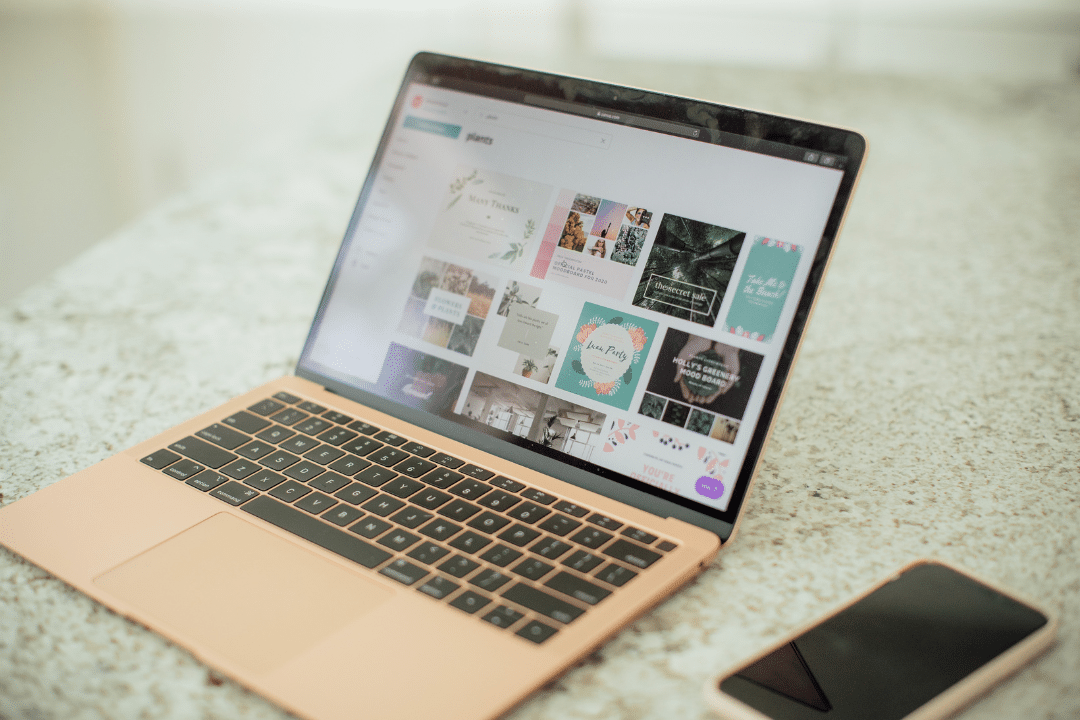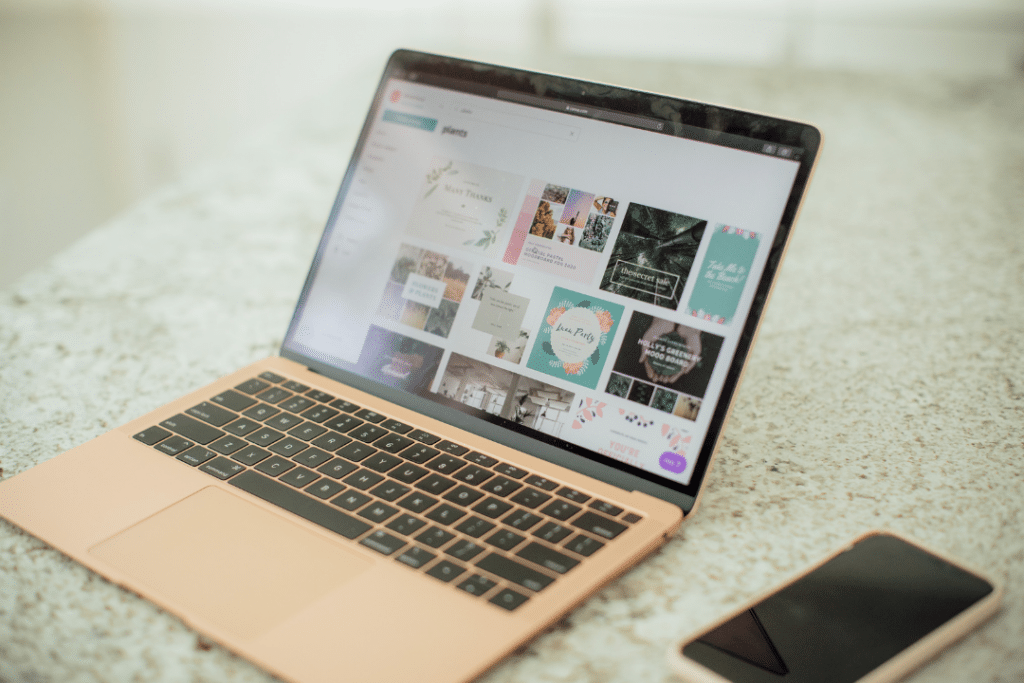 Keep The Score
A great way to motivate students during remote learning is to continue to have a 'scoreboard' system like you have in your classroom, or to introduce one if you don't already use it. You can keep track of virtually anything that can be easily measured, such as handing in homework assignments on time, giving peer feedback on projects, or improving their test grades.
You can choose to score students individually or in teams and can have short leaderboards that only last a week, or ongoing competitions that continue throughout the term.
Keep The Score is a great digital classroom scoreboard and is simple to set up and use. It even has a variety of themes for you to choose from, with Harry Potter House Points being a popular choice. While we wouldn't recommend that surviving a round of Wizards' Chess should be a target (spoiler alert!), most students will be familiar enough with the books for it to add a bit of fun.
Wheel Of Names
As a young, enthusiastic teacher (remember those days?!) you may have used popsicle sticks with students' names to randomly select pupils to answer questions and participate in activities. This avoids the common situation of one or two students in each class answering all the questions and means each student has to pay attention and think of an answer in case they are chosen.
Wheel of Names is an excellent digital version of this method, allowing you to enter your class's names into the wheel and spin it – Wheel of Fortune style – to select a student to answer. You can create a different wheel for each class, and confetti explodes with a round of applause as a celebration whenever a student is chosen. From experience, your class will love using this, and unlike the lolly sticks, where they will dread being picked, they will all sit in anticipation as you spin the wheel, hoping it lands on their name!
Final Thoughts
In reality, digital learning is here to stay and is likely to increase further in the coming years. As a teacher, embracing the technology involved and learning to use online learning tools will make your teaching life easier, both for digital and in-class learning. Have a go with some of the above resources to make your lessons more engaging, and see the benefits for both you and your classes.